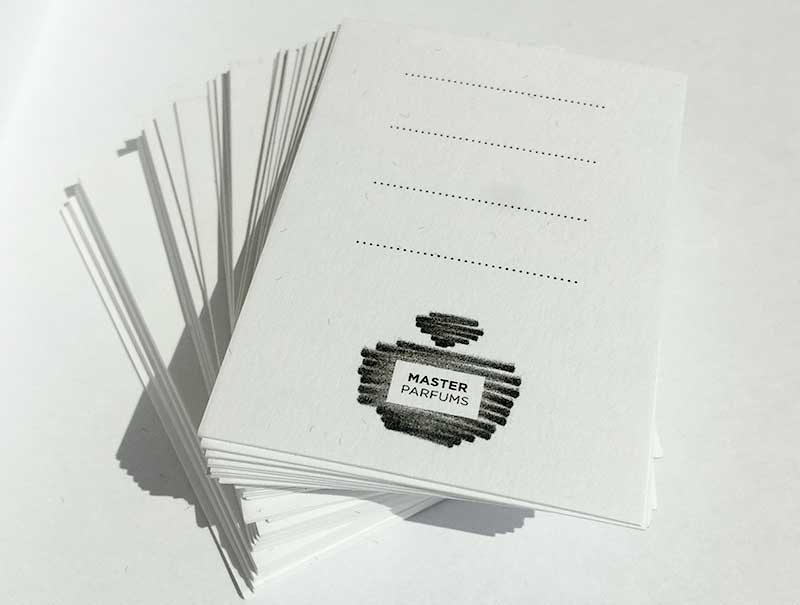 Pack of 100 blotters
Pack of 100 blotters to create your Master perfumes!
Have you played the Master Parfums game so often that you're running out of blotters? Don't worry! We sell packs of 100 blotters to make sure your creative spirit doesn't run into a road block!
The great news is that you can buy one, three, or five packs so you'll never run out when you're feeling inspired to design a fragrance.
The high-quality paper is specifically designed to unveil the subtleties of each scent pen, and the lines showing you where to draw the top notes, middle notes, and base notes help you design your perfumes without cross-contaminating the pens.
5,00€ – 15,00€