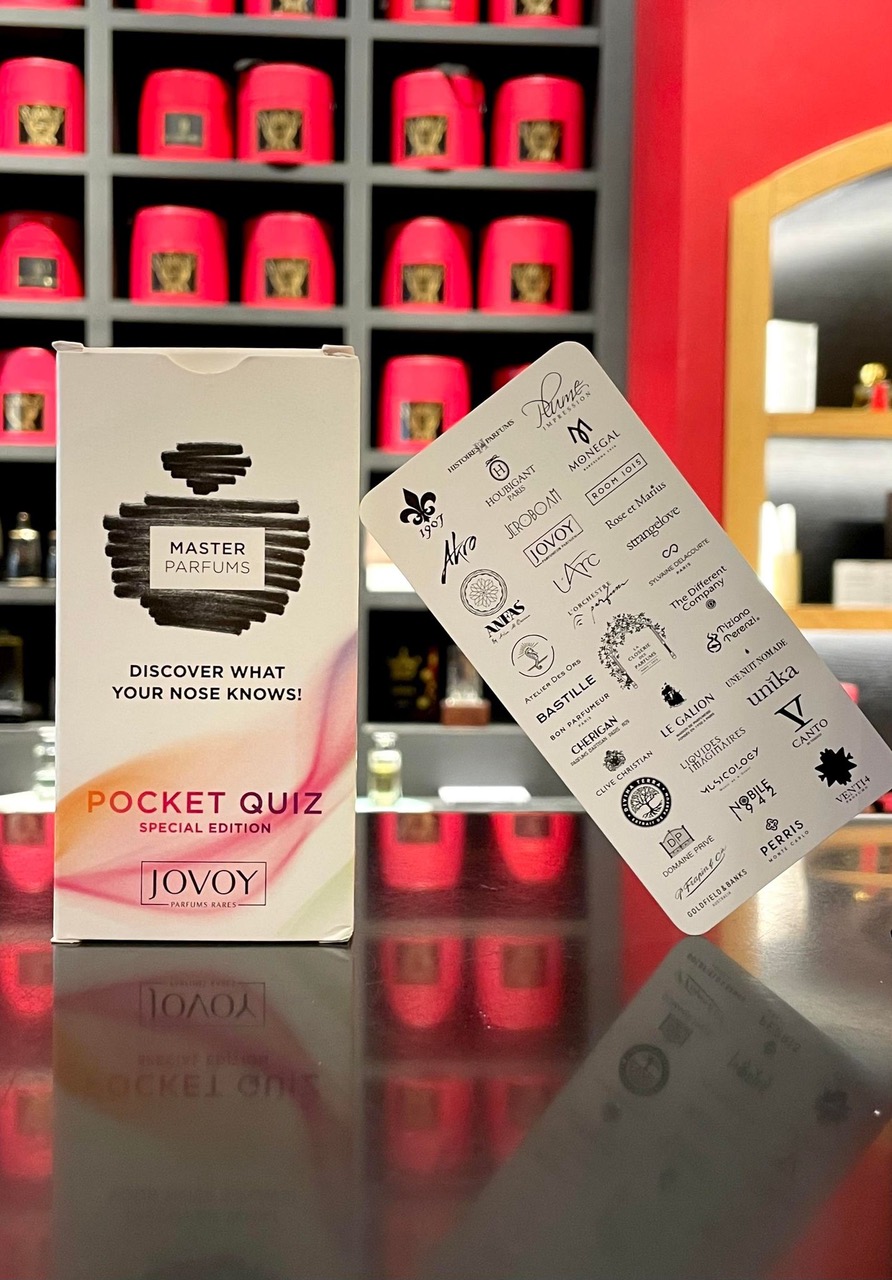 Master Parfums® Pocket Quiz – special edition JOVOY
Master Parfums presents its new exclusive Pocket Quiz,
a special edition dedicated to JOVOY, "the Embassy of Rare Perfumes".
120 questions and answers to play and learn about niche perfumery brands found at JOVOY.
Discover these unique perfumery brands along the usual Master Parfums categories: History and Arts, Perfume Secrets, The Olfactory Palette, Brands, perfumes and tips.
Test your knowledge and challenge your friends!
From amateur to connoisseur to expert, who will become the JOVOY MASTER OF PERFUMES?
Rules: the first player to correctly answer 12 questions (3 from each category) wins the game and becomes the Perfume Master!
15,00€
Avis de nos joueurs
Découvrez ce que les joueurs ont pensé de la version de poche du jeu Master Parfums !